*FlooringExpertUSA.com Reviewed Company*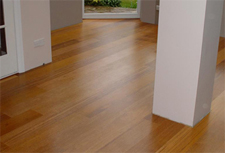 FloorGem Services, Inc.
5201 Kalmia Drive
Dayton, Maryland 21036
Company Overview
FloorGem specializes in installation and refinishing floors in Maryland and installation and maintenance of all other hard floor surfaces, focusing primarily, but not exclusively on Howard County, Montgomery county, Anne Arundel County and Prince Georges Counties.
Contact Name
Ken Waldman
Phone Number
(410) 381-6697
Email
Web Site
http://www.floorgem.com
Type of Flooring Company
Floorgem specializes in installation, cleaning, maintaining and restoration of wood flooring, ceramic and marble flooring, vinyl flooring as well as tile and grout care. In addition, Floorgem is a highly-regarded commercial cleaning and janitorial service.
Detailed Business Description
At FloorGem, we are confident that our rates on floor services will be competitive and our level of service will be excellent. You can rely on FloorGem to create a beautiful floor in Maryland for you that will satisfy your most stringent requirements and exceed you expectations. We are fully licensed (MHIC #121416), bonded and insured, and all installers are background-checked to ensure that we provide the best in Maryland floor service. We make doing business transparent and hassle free by offering free consultations and estimates, providing written proposals and accepting cash, check Visa and Mastercard as methods of payment. Please call 410-381-6697 (Baltimore Area) or 301-384-6608 (Washington Area) for a free estimate.
Products and Brands
FloorGem offers stripping and waxing (vinyl and ceramic tile), sanding and finishing hardwood floors in Maryland, commercial carpet cleaning, and janitorial services.
License and Insurance Information
Fully Licensed, Bonded and Insured (MHIC #121416)
Service Area
Maryland Service Areas: Howard, Montgomery, Prince Georges, Anne Arundel, Baltimore, Harford, and Carroll Counties.
Northern Virginia Service Areas: Tysons Corner, Great Falls, Fairfax, Arlington, Alexandria, chantilly, Herndon, Reston, Falls Church, Vienna, Annadale, Alexandria.
Washington DC
Photos